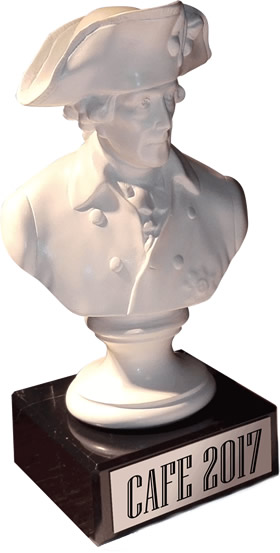 History
The Open Championship of Spain Friedrich began to be celebrated in 2013. Initially it was celebrated every year, right now it is celebrated every two years, in odd years, alternating its celebration with Championship Friedrich of England.
Tournament
CAFE '17 takes place over a long weekend. During the heats participants play four games starting on Friday afternoon and finishing on Sunday morning. The four best-placed qualifiers play in the Final on Sunday afternoon. The winner of the Final becomes the Spanish Champion 2017.
Losing qualifiers are welcome to watch the Final or play their own friendly games on other tables.
Venue
The CAFE will be held in the 2017 edition at the premises of the Lúica y Cultural Dragón, which is located at number 5 of Don Quijote street in Madrid.
The place is located between the area of ​​Cuatro Caminos and Nuevos Ministerios, which enjoys excellent communication from anywhere in Madrid.
The premises has a hot and cold drink machine and there are shops, bars and restaurants in the neighborhood to satisfy the needs of the participants.
Where?
CLUB DRAGÓN
C/ Don Quijote 5, semi sótano – 28020 – MADRID – ESPAÑA