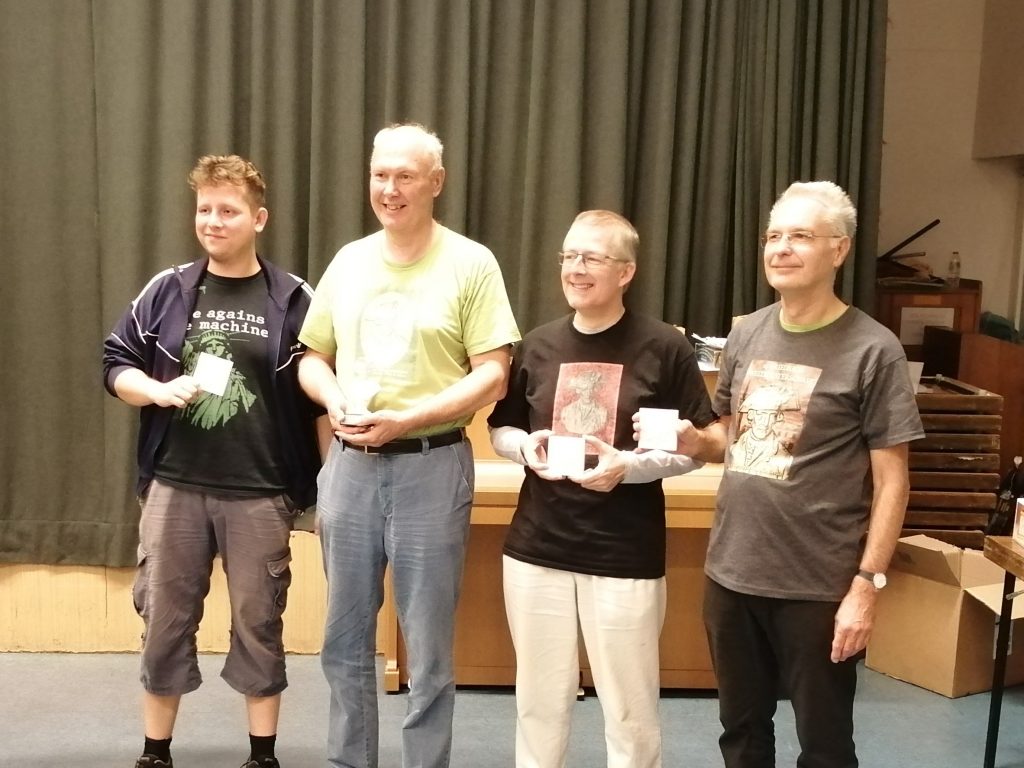 So once again the veteran Friedrich players from the Club Dragón are back from the World Championships in Berlin, where they did well enough, if not completely covering themselves in glory. We each won at least one game: Alberto received the Faire Ehrensvärd in recognition of his gentlemanly behaviour; I got to the final for the second year running only to face defeat once again in the role of Elisabeth; Alex ended a run of ill fortune by winning with Friedrich; and Joselito is still the only player who has never lost in this role in the heats – an outstanding record. He also won as Austria and only the untimely death of the Tsarina put an end to his hopes. Meanwhile, the expert and nearly unbeatable Anton Telle, still suffering from a heavy cold, lost at the hands of Peter Hannappel, whom he had routed in last year's final. Revenge is a dish best served cold! Peter won all four of his games but was unable to take part in the final due to prior work commitments. This meant that the Englishman John McCullough had first choice in the final and despite having won the Goldene Hildi consolation prize in 2018, secured a well-deserved victory using the blue pieces with skill and determination.
As ever, the designer, Richard Sivél's organisation was first class. Using his powers of omnipresence he participated in each round as a fill-in player, all the while reviewing and correcting the new universal tournament rules. He even managed to ferret out fresh supplies of beer after hours to slake the thirst of the younger players from Berlin. Nevertheless, the English title that he won in 2017 should be snatched from his grasp without mercy (in that final, my Russians lasted until turn nine or ten…)
Preparations for the next championship, FriedrichUK 2020, are already under way. John will provide more details once he's had a chance to negotiate with the nuns.